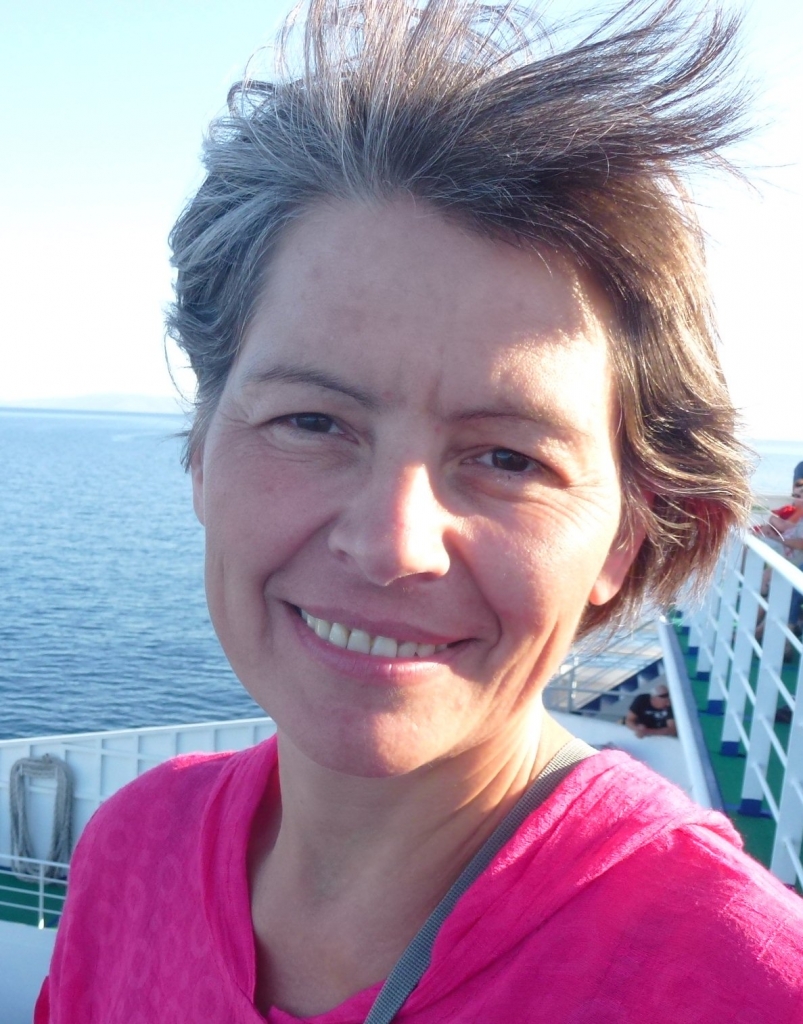 Offers: workshops and practicing groups, family camps, NVC intensive trainings and trainings for couples  in Poland.
e-mail zofia@szkolaempatii.pl
Phone:in Danmark: +45 53653603, in Poland: +48 512548654
Experiences and skills:
I was born in Cracow, Poland in 1965.
I have a Master in Polish philology, theology on catholic academy, family sciences (postgraduate study) and mediator.
In Poland I was working as a teacher, journalist and lately as a family counselor, mediator and trainer.
I am very engaged in the process of social change in pedagogy and relations with children from authoritarian and suppressive into humanistic approach based on empathy.
I have written two books in Polish:
Raising children without slapping" (2006)
Dialogue instead of punishment" (2013).
In 2013/14 I have completed my CNVC-certification process. My work is also closely connected to Jesper Juuls concept of dialogue in the family, and I am involved in the process of creating  Family Lab in Poland.
I have met NVC in 2004 and in 2005 I was participating in IIT with Marshall Rosenberg and in Family Camp at Rosenlund. I was fascinated by NVC in family relations and went through deep processes of healing traumatic experiences from my childhood. This process influenced and changed fundamentally my own family life from a violent and strongly religious system into an alive community open for changes and development. I have divorced in 2006 and since I have been a single mother taking care of two children.
Now I am married with Karsten Schacht-Petersen, and live in Denmark on our workshop place "Rosenlund". We are living with my two children, my daughter Małgosia (12 year old), and my son Michał (14 year old). In Rosenlund we are creating a community based on Life-enriching Communication  and are building a place for personal development and retreat.
In 2006 – 2007 I have organized Family Camps in Poland with certified trainers: Karsten from Denmark, Leena Maija Hurme from Finland, Ian Peaty and Mona Reu from Romania. I have also learned NVC from CT Nada Ignjatović Savić, Kirsten Kristensen, Ewa Rambala, Marianne Goethlin, Dominic Barter.
Since 2009 I have offered workshops and practicing groups – mostly for parents and teachers.
Since 2010 I have been working in Poland with Karsten as a co-trainer and trainer on Family Camps, NVC intensive trainings and trainings for couples.
From my company "School of Empathy" I am also offering meetings and workshops for parents and adults who want to improve their contact with children. Most precious areas of my work are processes of healing and supporting adults to be present with children, free from guilt, shame, and other limitations.